A fire that's left doors closed, windows boarded, and the future unknown
Note: Originally published as print-only in The CWE Griffin Newspaper. Photos by author.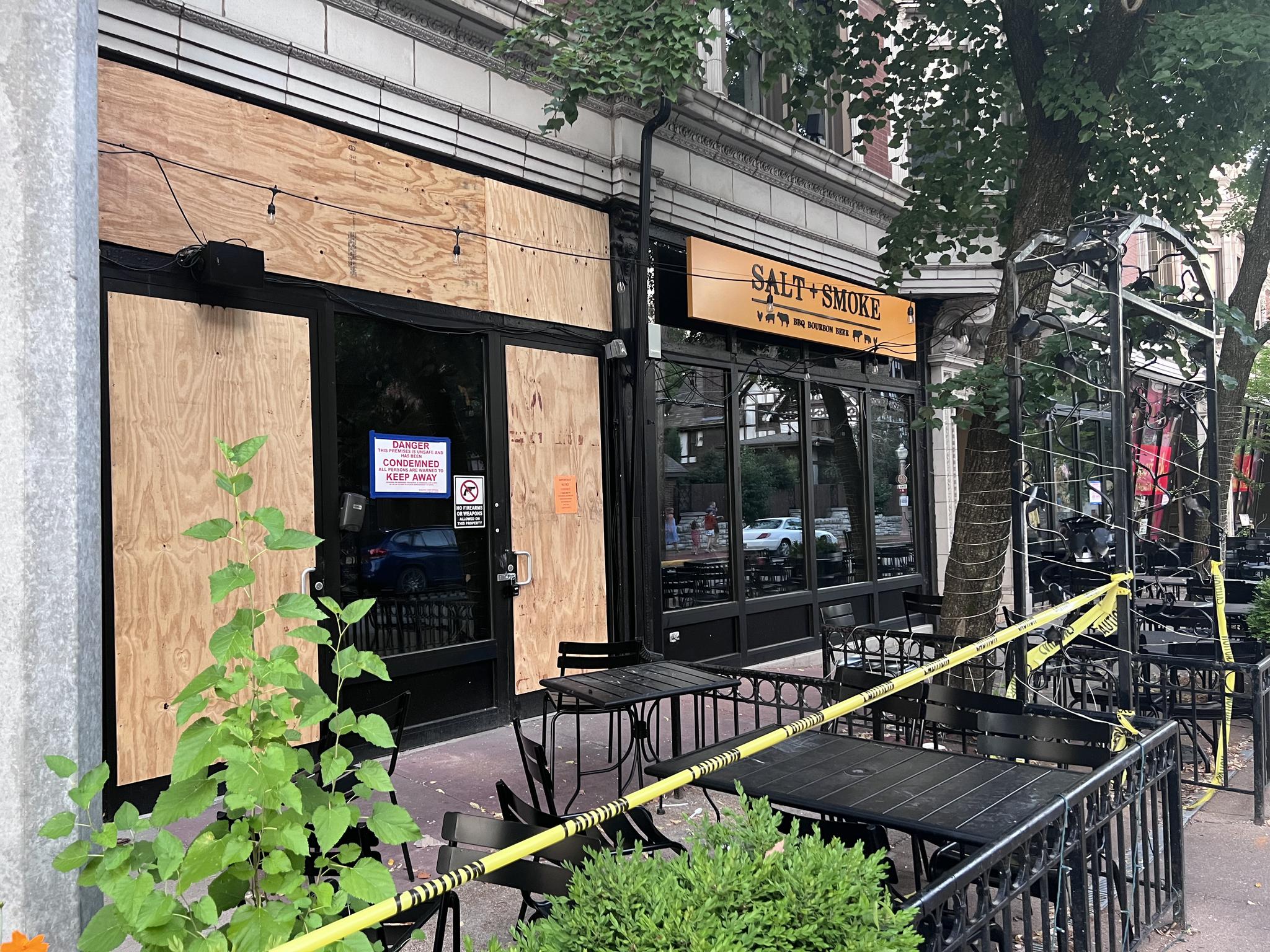 If you've walked around the Central West End lately, gone for an ice cream cone at Jeni's or browsed for books at Left Bank, you've likely noticed the boarded-up windows and caution tape across the street on the corner of Euclid and McPherson Avenue.
Since a fire broke out on June 24th, the L-shaped building that extends the corner of Euclid and McPherson Avenue has been condemned.
It took 70 firefighters to fight the blaze which affected almost all of the businesses on the ground floor and left the entirety of the second floor uninhabitable, according to an article in the St. Louis Post-Dispatch. Several businesses have had to close their locations due to this tragedy, including restaurants Mission Taco Joint, Salt + Smoke, and Ranoush, the tattoo parlor Promised Land Tattoo, newly-opened vintage clothing store Pass the Past, and The Silver Lady.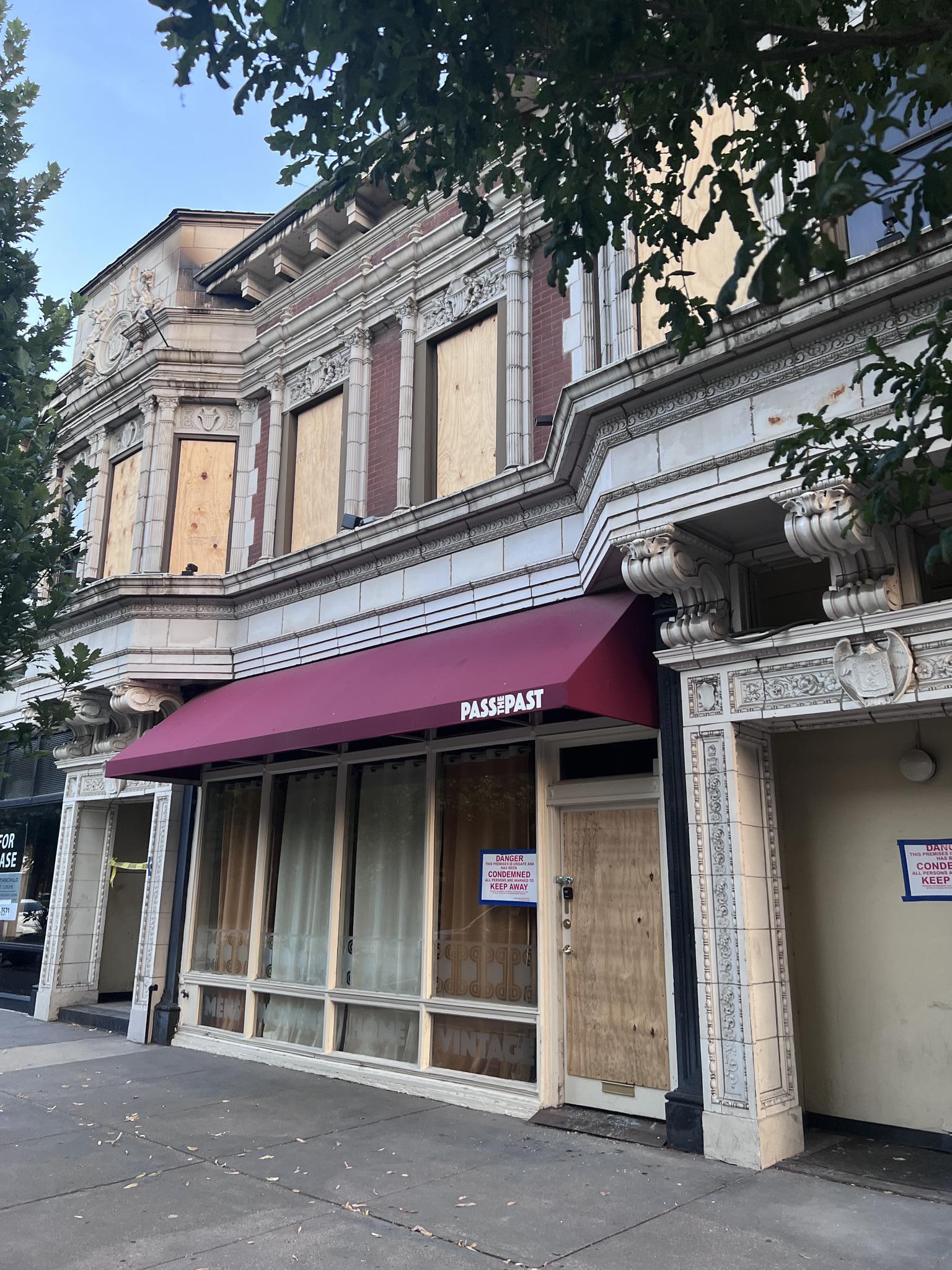 "Patience, far and away, has been the biggest challenge," Rothschild St. Louis Leasing Agent Scott Sturdevant told The Griffin. "We thought we would be able to start the site clean up and interior demo the week after the fire. Knowing what we know now, there's just no way that's possible with a fire of this magnitude."
For the local community, it's been heartbreaking to see one of its most recognizable buildings boarded and unusable. There is extensive damage caused by the fire in some of the spaces, while other spaces within suffered such intense smoke damage that they'll likely have to be completely gutted and rebuilt.
Pass the Past, which opened in May of 2021, lost their entire inventory due to the smoke, water, and ash left after the incident. They've kept up their Etsy shop while they wait for the opportunity to reopen their storefront.
Thankfully, no one was hurt in the catastrophe, but the question remains when businesses will be able to reopen. Restorations and repairs have already begun, although none of it is visible yet, Sturdevant shared.
"We are pushing the insurance companies every day to speed up the timeline and we've seen a lot of that labor paid off in the past four days. There are many business owners, employees of those businesses, condo owners, insurance agents, adjusters, and fire specialists that have spent weeks working on this," he said. "We're extremely proud to work with the community of people this tragic event has brought together. We expect the work people can see to start by the end of August."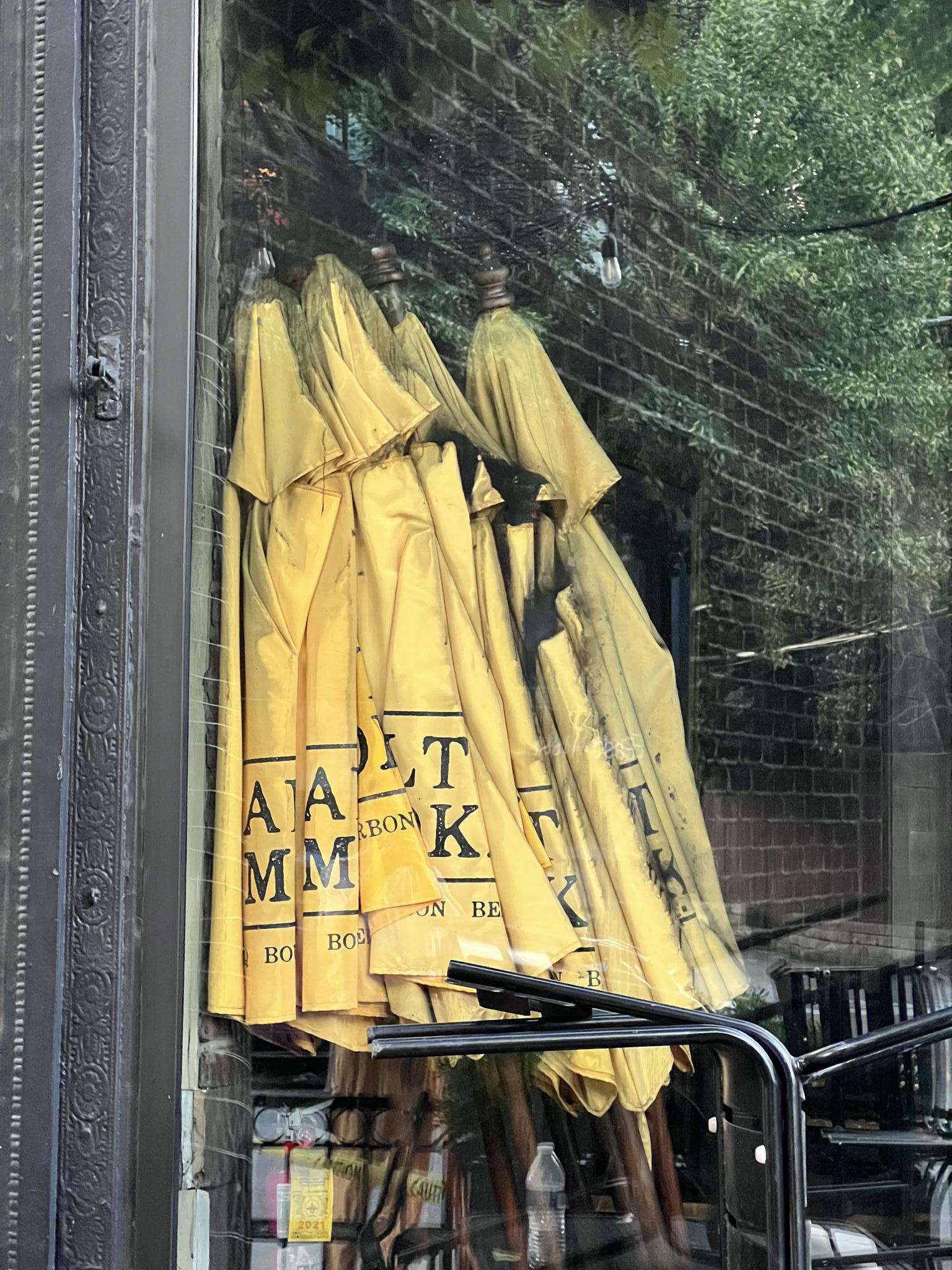 Fortunately, most of the businesses that were forced to close have alternate locations. Owners of Mission Taco Joint and Salt + Smoke, for example, have offered reassignments to employees from their CWE restaurants to other locations while damage is assessed and repairs ensue.
In an Instagram post, Mission Taco Joint wrote, "Our CWE team will be picking up shifts at our other locations so give them a hug if you see them. We love our Central West End community and hope to be back soon."
Supporting local businesses while they navigate these unexpected disasters is much needed right now, especially considering the heavy rainfall and flooding that has affected more businesses, and neighborhoods across the St. Louis region. To help, consider shopping at their available locations, engaging with their social media, submitting online reviews, and being there to support them when they return.
"Euclid East will be back and better than ever but it's going to take time," Sturdevant stated. "The people that live, work, and visit the CWE are the heart and soul of the neighborhood – Keep that heart pumping by going out and supporting small, local businesses."